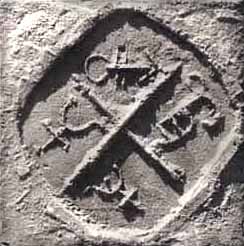 "In the complex, high paced, technological society we live in Thomas and Patty have provided a safe harbor where people with similar interests can come together for intellectual and emotional nourishment."
Bruce Merrill, PhD, Professor Walter Cronkite School, ASU
"The Salons certainly add to Scottsdale's and the Valley's cultural infrastructure. It may be unique in the nation -- and I'm thrilled it's here."
Sam Campana, Former Mayor of Scottsdale, AZ
"There simply aren't any other organizations like this one that offer you the opportunity to learn about so many things."
Karen Yamasaki, as quoted in Camelback Magazine
"There may be no better "in" to the local arts, architecture and intellectual scene than Spirit of the Senses, a Valley group that's been around since 1983 and has more than 300 members. Directors Thomas Houlon and his wife, Patty Barnes, organize what's known as "The Salon" - weekly talks, performances, and film screenings that feature area notables."
Jennifer Wood, Scottsdale Tribune
"It's like PBS and the Discovery and History channels live, with the possibility of asking questions."
Kenneth LaFave, The Arizona Republic
"If you're intellectually curious and looking for a good time, Spirit of the Senses could be your ticket to sophisticated entertainment."
Betty Webb, The Tribune
"Hosting salons for nine years has been the best cultural experience of my life. The musicians, actors, celebrities, judges, attorneys, artists, architects, writers, entertainers, scientists - members - have all enjoyed the intimate settings and the chance to interact personally with their very appreciative audiences. The best cultural value for the money anywhere, and the most fun."
Art Piccinati, Valley Business Leader